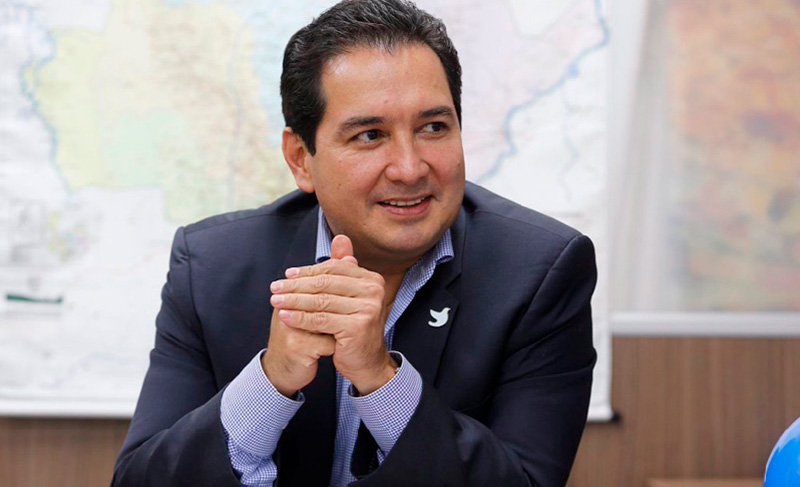 Well done mining, yes it is possible
Legal mining pays taxes and contributes to 2.1 percent of GDP. Only in royalties has contributed about $ 10 billion in the last five years.

There are no communities against mining, but uninformed about what mining is really well done. Societies that, due to the media impact of radical political activism against formal mining, confuse the illegal exploitation of minerals with legal mining.
So let's start by defining what is well-done mining. It is a productive activity that has mining title and environmental license. In Colombia, there are 8,866 mining titles in force, representing only 3.8 percent of the national territory; Of these, 1,127 is in the stage of exploration, in an activity that, of every one thousand prospects, one hundred turns into projects and only one in mine.
Legal mining pays taxes and contributes to 2.1 percent of GDP. Only in royalties has contributed nearly 10 billion pesos in the last five years. Thanks to these resources, we were able to finance the training of 3,263 professionals, the investment in 748 educational institutions, the improvement of basic sanitation conditions and access to drinking water for 10 million Colombians, the construction of 50,047 km. Of roads, 95 thousand homes, 1,702 recreational sports venues and 271 health institutions.
It also generates about 1,750,000 jobs, both direct and indirect, and employees have high standards of social and industrial security. Formal mining does not use mercury in its processes and makes a closure that seeks to reduce and mitigate the impacts in the area used, leave a suitable environment and recover the intervened landscape.
Formal mining is regulated and supervised; The mining and environmental authorities, the Ministry of Labor, the Dian, the Office of the Comptroller, the Office of the Prosecutor, territorial authorities and even communities, monitor each step of this activity. In this sense, well-made mining generates economic, social and environmental development and this is the only mining we promote from the National Government. Now, what they call 'illegal mining', but which is actually called illegal mining, is not the mining we want, much less the one we defend. On the contrary, together with the Ministry of National Defense, we combat this illegal activity, which destroys and pollutes the environment and threatens the lives of the miners who carry it out.
This is where misinformation is born. We have made the serious mistake of putting this illegal activity in the same bag of legal mining. For this reason, the image of formal mining has been distorted. So, if we analyze it, the question is not whether or not we want mining in our territories, but what kind of mining do we want in our regions?
Mayors, communities, from the National Government decided not to do mining in strategic environmental zones. There are sacred areas such as moors or wetlands, where legal mining is not allowed. On the other hand, there are areas where it is possible to develop this activity, and it is at this point that we must all agree to its proper development. We do not close the door to the well-made mining in Colombia, it is a great marker of social, economic and environmental progress for our country and contributes to the construction of a true stable and lasting peace. Well done mining, yes it is possible!
Carlos Cante Puentes
Deputy Minister of Mines